Adult Sailing Classes
Would you like to learn to sail a keelboat this summer?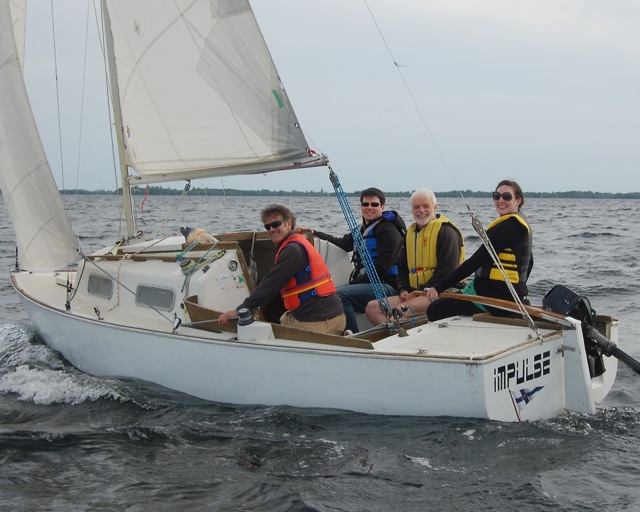 For those in search of adventure or a new skill, KYC offers evening and weekend Adult Learn to Sail courses right in the heart of historic downtown Kingston. Participants will learn the fundamentals of sailing on a 24-foot shark, C&C 24, or Tanzer 26 keelboat with a qualified instructor on board. No previous sailing experience is required, and everyone is welcome to sign up! If weather prevents sailing, topics are taught ashore. Lessons are taught with a minimum of 2 participants and a maximum of 3 participants.
PROGRAM LENGTH: 5 weeknights (5:30pm - 8:30pm) or 3 weekend days (10:00am - 4:00pm)
PROGRAM COST: $750 per participant (full members will receive a credit equal to 15% of paid fees to be used towards future club purchases)
WHAT TO BRING:
Mask (sailing buffs do not count as maks)
Canadian Coast Guard approved lifejacket
Closed-toed shoes and athletic clothing for easy movement
Pleasure Craft Operator Card*
*Operating an outboard motor is part of the course. Students need to have the Pleasure Craft Operator Card required by Transport Canada. An on-line course is available www.cps-ecp.ca
If you are interested in joining one of our ALTS lessons please fill out the ALTS google form. We will get back to you as soon as possible!
JULY 11 UPDATE: Now that we have entered Step 2 of Ontario's reopening, Adult Learn to Sail courses are scheduled to begin! All participants must pass a screening before arriving to the club, and both the instructors and participants must wear masks on board or when within two meters of others ashore.
The Adult Learn to Sail lesson schedule is posted below:
WEEKNIGHT LESSONS (5:30pm - 8:30pm)
ASN 1: Mondays & Wednesdays | July 12 - 26
ASN 2: Tuesdays & Thursdays | July 13 - 27
ASN 3: Mondays & Wednesdays | August 4 - 18
ASN 4: Tuesdays & Thursdays | August 3 - 17
ASN 5: Mondays & Wednesdays | August 23 - Sept 8
ASN 6: Tuesdays & Thursdays | August 24 - Sept 7
WEEKEND LESSONS (10:00am - 4:00pm)
ASW 1: Saturdays & Sundays | July 24 - 31
ASW 2: Saturdays & Sundays | August 7 - 14
ASW 3: Saturdays & Sundays | August 21 - 28