Adult Sailing Classes
Would you like to learn to sail a keelboat this summer?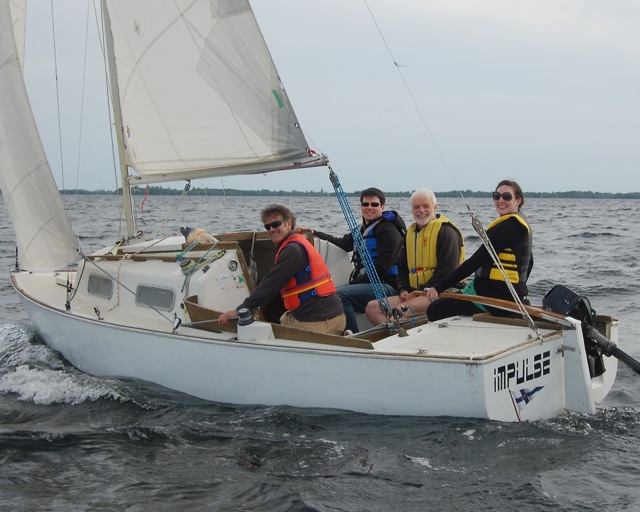 KYC plans to offer courses on a 24-foot Shark. No previous experience needed. Our instructor is on board. If weather prevents sailing, topics are taught ashore. Once public health COVID rules permit, we plan to schedule five Mon – Wed or Tues - Thurs evenings or several weekends in July and August. Similar to our courses in summer 2020, a minimum of two students from the same household or family bubble are needed for a course. The students and instructor wear a mask at all times on board or when within two meters of others ashore.
Operating an outboard motor is part of the course. Students need to have the Pleasure Craft Operator Card required by Transport Canada. An on-line course is available www.cps-ecp.ca
We plan to publish schedules and prices after our boats are launched in May.
If you would like to be contacted when registration opens or have questions, please send us the enquiry form. We are working from home to comply with COVID regulations.