Gala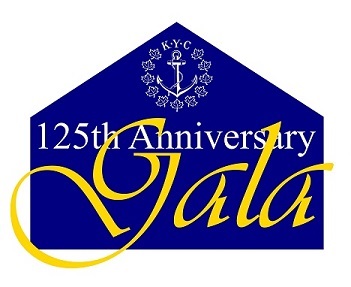 We're pleased to report the Gala is sold out!
Kingston Yacht Club is celebrating 125 years as the 6th oldest yacht club in Canada! And that is not by accident - for a small club, we are all heart!
KYC has so much to be proud of and so much to celebrate. From our achievements in sailing excellence through the decades, to our recent challenges with high water and COVID, members continue to come together and support each other and work hard to make Kingston Yacht Club the wonderful place where we all want to be.
But we know our beloved clubhouse needs help. And we need to take action in the next handful of years to have a safe, sound place to gather, meet friends, dine, score results, plan and host regattas and social events ... well, you get the picture. The KYC Board of Directors is working on our options, building on the work that has been done over the years to develop a viable plan. They should have something for members to review and comment on in a few short weeks.
If you are not attending the Gala, please consider donating to the Clubhouse Renewal Fund directly. Be a part of it, donate today!
Questions? Email gala@kingstonyachtclub.ca
KYC has, and will continue to, comply with all regional COVID health regulations to ensure members and guests remain safe - the Gala is no exception. Note that the Gala will also be subject to the Vaccination Passport that will come into effect Sept 22.

Profits from the Gala, and donations, will be deposited to the new KYC Clubhouse Renewal Fund. It will be reserved for KYC's new clubhouse, whether it is a large renovation project, construction of a new building or another option. The money collected will be kept in a separate bank account, apart from the club's general operating funds, and the fund will be restricted, such that the membership must vote to use the money for a purpose other than that intended.

Kingston Yacht Club is a not-for-profit organization and not a registered charity and as such, we are not able to provide tax receipts for donations. However, companies may be able to write off the purchase price of tickets.