Setting the Mark
Setting the Mark is a wonderful 300+ page memento that documents Kingston Yacht Club's first 125 years, through anecdotes and pictures.
KYC has had many sailors competing at the elite level over the years, including winning world championships, medal winners at Pan-Am games and national Olympic team sailors. KYC initiated CORK in 1969, which remains year over year a highly popular venue for competitive international sailors, in the mid-1990s surpassing the famous Kiel Week in Germany briefly as the largest one-design regatta in the world. KYC is the only club in Canada to have been the host club for an Olympic Games sailing event (1976) and has won national awards for regatta organization and management, youth sail training, best small club in the country, and recognition for its philanthropic activities both ashore with charity fundraisers and on the water supporting disabled sailors, including recently hosting the Blind Sailing Worlds.
Get your own copy of the story of Kingston Yacht Club, assembled for you and the world. Hardcover $125 +HST, Softcover $100 +HST
Click here to order your copy today.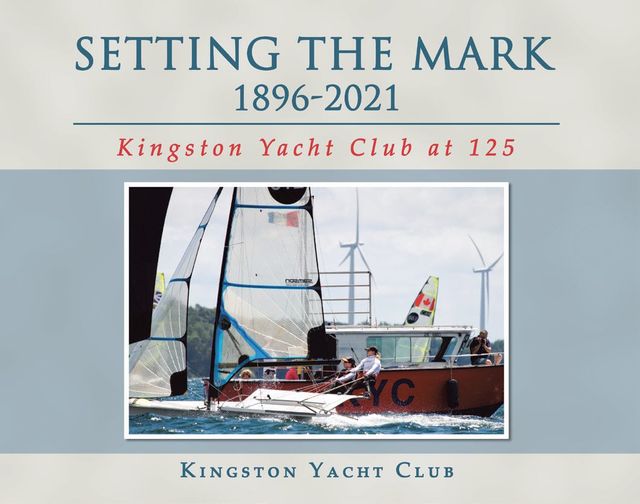 "This history has been a labour of love over many years", says David More about his work and the work of the dedicated team of editors: Ross Cameron, Cathi Corbett, Megaera Fitzpatrick, Suzanne Hamilton, Katherine Leverette, Ralph Shaw, in putting this book together.

Letters of support from the Queen, the Prime Minister and our MPP were presented to KYC for this publication.